Our panel predicts the outcome of this year's World Cup from the very first group stage match, to the very final on July 13th. Here are the predictions for Kon R.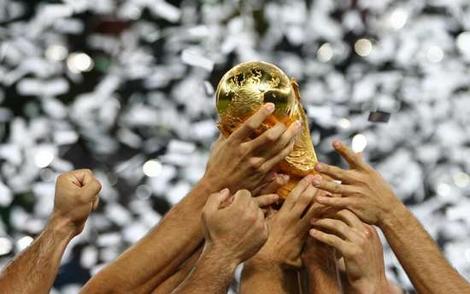 Agree? Disagree? Let Kon know, by commenting below.
Group A:
For the tournament host Brazil, coming out of this group with anything less than 9 points would be a disappointment, and the fact that they will advance with no less than two wins and a draw is almost a given. Even with a fairly young squad, Felipe Scolari's side is a dominant one. Cameroon in my opinion is the "light-weight" in this group and therefore the big-ticket match in Group A should be the one between Croatia and Mexico. Mexico impressed me in the warm-up stages and although I realize those are just friendly matches their transition game looks pretty solid at the moment, it may come as a bit of surprise to some but I have the Brazilians and the Mexicans advancing.
WINNER: BRAZIL (9pts)
RUNNER-UP: MEXICO (4pts)
3rd PLACE: CROATIA (3pts)
DEAD-LAST: CAMEROON (1pt)
Group B:
While Australia is undoubtedly the weaker of the bunch, and Spain together with Netherlands are the hands-down favorites to advance from the group, the match-ups in this one are not as predictable as they may seem. Much of this group's faith will be in the balance with the very first and the very last match. On June 13 Spain will kick-off against the Netherlands, a match that should set the tone for the winner of this group unless of course they play to a draw. While the last match, Netherlands versus Chile, could potentially provide Chile with the opportunity to upset the Orange by beating them to the 2nd spot in this group. I believe it'll be closer than expected by most, but at the end the favorites will prevail.
WINNER: SPAIN (7pts)
RUNNER-UP: NETHERLANDS (5pts)
3rd PLACE: CHILE (4pts)
DEAD-LAST: AUSTRALIA (0pts)
Group C:
Pretty much the most "open" group in this year's tournament, and one that can produce some unlikely results. While Colombia is somewhat of a favorite in this group, they are missing the key ingredient in Radamel Falcao. Porto's Jackson Martinez will have to perform better than he ever has, in order for his side to create offense. With only 3 players under the age of 25, Greece is full of veteran players that have played in big matches before, but although it seems that since that epic Euro title they have been able to pull-off a surprise here and there, I believe that they are actually too old this time around to create anything spectacular. Japan has a great balance of players in their prime, but will probably rely a lot on their star midfielders Kagawa and Honda, while Shinji Okazaki is the only likely striker on the team capable of some degree of greatness on the big stage. Ivory Coast meanwhile looks great up-front with Drogba, Bony, Gervinho and Doumbia, and is probably the most balanced in this group across the 3 lines (defence, midfield, offence). But what they possess in field players, they lack in goal, with starting keeper Boubacar Barry a definite disadvantage. I predict goals, but also draws for this group. As ironic as it may seem since the more goals scored, the less likelihood there is for a draw, the teams in Group C are not known for their ability to close out matches. Call me crazy, but I may be the only one to not predict Colombia coming in 1st place in this group.
WINNER: IVORY COAST (5pts)
RUNNER-UP: COLOMBIA (4pts)
3rd PLACE: GREECE (3pts)
DEAD-LAST: JAPAN (2pts)
Group D:
A tough group, in which the "Ticos" from Costa Rica must feel like they were dealt one of the worst scenarios they could hope for in the draw. They will finish last! Italy, England and Uruguay will fight for the top two spots and the debates about the outcomes are in full swing since December. Uruguay probably has an advantage, as they will watch and analyze while Italy and England go at it first. If I had to put money on any outcome, it would be that none of the teams will finish with 9 points to qualify first out of this group. But while Uruguay is an attractive squad with Suarez, Hernandez, Forlan and Rodriguez, they did show the lack of chemistry in the qualifying stages, and therefore I predict an early exit along with Costa Rica.
WINNER: ENGLAND (7pts)
RUNNER-UP: ITALY (5pts)
3rd PLACE: URUGUAY (4pts)
DEAD-LAST: COSTA RICA (0pts)
Group E:
Group E is an opportunity for the French to "stop the bleeding", with the last few major tournaments proving to be too difficult for Les Bleus. But I strongly believe that this year will be quite different for France who seem to be more structured than in recent history, and with a manager who omitted Samir Nasry because he is "too much trouble" the French should be able to clinch first place in this group. Switzerland and Ecuador will fight it out for the runner-up spot, while the Hondurans just don't have the skill required to surprise. Ecuador should be able to edge out the Swiss to second place, maybe even by goal differential.
WINNERS: FRANCE (9pts)
RUNNER-UP: ECUADOR (4pts)
3rd PLACE: SWITZERLAND (2pts)
DEAD-LAST: HONDURAS (1pt)
Group F:
A delight on the faces of Argentinian representatives in December's group draw said it all. We will pick apart their squad when we talk about the later stages, as I cannot imagine any other squad finishing first in this group. But who will be the runner-ups? That is the biggest question of all. Bosnia and Herzegovina edged out Greece to come first in their qualifying group and at times showed moments of brilliance, but the rest of the field was quite weak with the likes of Slovakia, Lithuania, Latvia and of course football power-house Leichtenstein. Iran meanwhile, had a very good qualifying run and also came first in their group, ahead of Korea Republic. Nigeria qualified out of the African continent, but not without difficulties, one of the biggest being scoring goals. Bosnia seems to be a favorite for the second spot with Manchester City striker Edin Dzeko controlling the front while the talented Stoke City goalkeeper keeps them safe from conceding too many goals, but I believe that Iran looks better as a team and can surprise a few people with a place in the round of 16.
WINNER: ARGENTINA (9pts)
RUNNER-UP: IRAN (4pts)
3rd PLACE: BOSNIA and HERZEGOVINA (2pts)
DEAD-LAST: NIGERIA LLD (1pt)
Group G:
Labeled as the "Group of Death" before the draw was even complete, this group presents a lot of "what if" scenarios. First and foremost, the meeting between USA manager Jurgan Klinsmann against his countrymen Germany is a very interesting one. The match between the Germans and the Portuguese is also a juicy match-up in this group. And of course Ghana, possibly the best African squad to qualify for this year's World Cup. As good as they have been in recent years, I do not believe that the US has the ability to make a dent in this group, and will predict no more than 1 point and a last place for Klinsmann's men. While Ghana and Portugal could see their match against one another declare the runner-up in this group. I am going for my biggest surprise yet in this one.
WINNER: GERMANY (7pts)
RUNNER-UP: GHANA (4pts)
3rd PLACE: PORTUGAL (4pts)
DEAD-LAST: USA (1pt)
Group H:
The last of the groups, this one is another that can produce a few surprises. While Belgium is the obvious choice for coming out in first place, Russia, Korea Republic and even Algeria are all teams that can surprise with the odd win or draw. Watching Capello's transformation of team Russia leading up to the World Cup makes me believe that the June 22 meeting between the Russians and the Belgians will award a first place spot to one of these teams. Korea and Algeria meanwhile are just not quite there, and will fight for the 3rd spot which will see one of them relegated to the Europa League…that's how it works, right?
WINNER: RUSSIA (7pt)
RUNNER-UP: BELGIUM (6pts)
3rd PLACE: ALGERIA (3pts)
DEAD-LAST: KOREA REP. (1pt)
Round of 16:
BRAZIL vs. NETHERLANDS (Brazil win 2-1)
Brazil should dodge a surprise from the dutch with the home crowd on hand. While the Netherlands are a squad full of talent, the Brazilians should be able to put a couple in the back of the net while the Dutch will struggle to find more than one goal.
IVORY COAST vs. ITALY (Italy win 1-3)
Italy will expose Ivory Coast's goalkeeper Barry, and should be able to hold off the Ivorian strikers with their defense. Ivory Coast will have trouble against the Italian back-line, unable to connect balls from the midfield to the forwards, and may get one surprise goal but not more than that.
FRANCE vs. IRAN (France win 3-0)
Iran's celebrations of a round of 16 spot will prove short lived, as France's prolific, fast-paced display would prove too much for the underdogs. Their attackers should be unable to penetrate the French defense, while Les Blues' speed would create plenty opportunities for goals.
GERMANY vs. BELGIUM (1-1 AET, Belgium win on PK)
First big shock of the round of 16, Germany is out. Curtois continuous his amazing year by celebrating a penalty shootout victory over the Germans, after a goal apiece from each squad in regulation. Once in extra-time, the Belgian defense should be able to lock-down and hold-off any further goals from Löw's side.
SPAIN vs. MEXICO (Spain Win 2-1 AET)
Unlike the Germans, Spain is able to continue in the tournament with an extra-time goal against the Mexicans.
ENGLAND vs. COLOMBIA (England win 3-2 AET)
England dodges another penalty shootout with an extra-time victory over a Colombian side that matches the Three Lions goal for goal during the first 90. I see Daniel Sturridge undressing the Colombian defense on two occasions in a match-up like this one.
ARGENTINA vs. ECUADOR (Argentina win 2-0)
After struggling against the Swiss defense in the first half, the Argentines find 2 goals in the second to claim the comfortable win.
RUSSIA vs. GHANA (Ghana win 2-3)
Goals galore, and Russia is in the Quarter Finals. Both teams throw defending out the window after 2 quick goals (1 for each team) in the first 15 minutes of the match.
Quarter Finals:
BRAZIL vs. ITALY (Brazil win 3-1 AET)
A rematch of the 1994 World Cup final, only not as dull in the first 90 minutes. Brazil and Italy exchange goals and regulation time finishes at 1-1. In the extra frame however, the Brazilians increase the tempo and send Italy crashing out with 2 goals in ET.
FRANCE vs. BELGIUM (France wins 2-0)
The end of a good run for the Belgians. France's good form shows well as they are able to beat the strong Belgian squad without conceding a goal.
SPAIN vs. ENGLAND (1-1, England win on PK)
Roy Hodgson did a great job with mixing the "young" with the "old". They are able to take the defending champions to penalty-kicks, and after a few failed attempts to win in previous tournaments from the spot-kicks, they do it this time.
ARGENTINA vs. GHANA (Argentina win 2-0)
Argentina show their class. Ghana enjoyed a good run, but their football style just cannot compare to that of the Argentines'. Argentina advance comfortably.
Semi Finals:
BRAZIL vs. FRANCE (Brazil win 2-1)
A rematch of the 1998 final, and just like in the last one the hosts come out on top. Maybe not in the same 3-0 fashion, but Brazil (as expected) make it to the finals of the World Cup they are hosting.
ENGLAND vs. ARGENTINA (England win 2-1)
With the "Falkland" situation still buzzing around, could we ask for a better rivalry match in the semis? England edge out Argentina in a fierce battle.
3rd Place:
FRANCE vs. ARGENTINA (France win 3-1)
Once Argentina is out from contention, they do not care to finish in 3rd. France takes the bronze with a fairly comfortable win.
Finals:
BRAZIL vs. ENGLAND (Brazil wins 3-1)